I went to Bellevue for brunch recently. Such is the lure of friends.
Years ago, I was on the 550 four days a week. There and back, sitting miserable in my coat next to some other sad commuter, staring out the window and wondering what had inspired me to let this be a part of my life. I'd read, or, more often, I'd write furiously in my journal. I've never reread the entries from that period. I should.
There was one bright spot. It was this.
Oh. Hi there.
It still snaps me out of whatever I'm thinking about on those now-rare trips on the 550. "Need to get groceries, I wonder if Bellevue Square is the mall I'm thinking of, I need to call my parents… Oh. Hi, Rainier."
It was a good interruption. I could fume about so much of my young life being spent on a bus or get angry again about something from my increasingly ill-fitting job. And then… mountain. Perspective. Hello.
It made even going to and from Bellevue kind of ok, for a minute.
But even in Bellevue, the gated community of the Pacific Northwest, nature finds a way.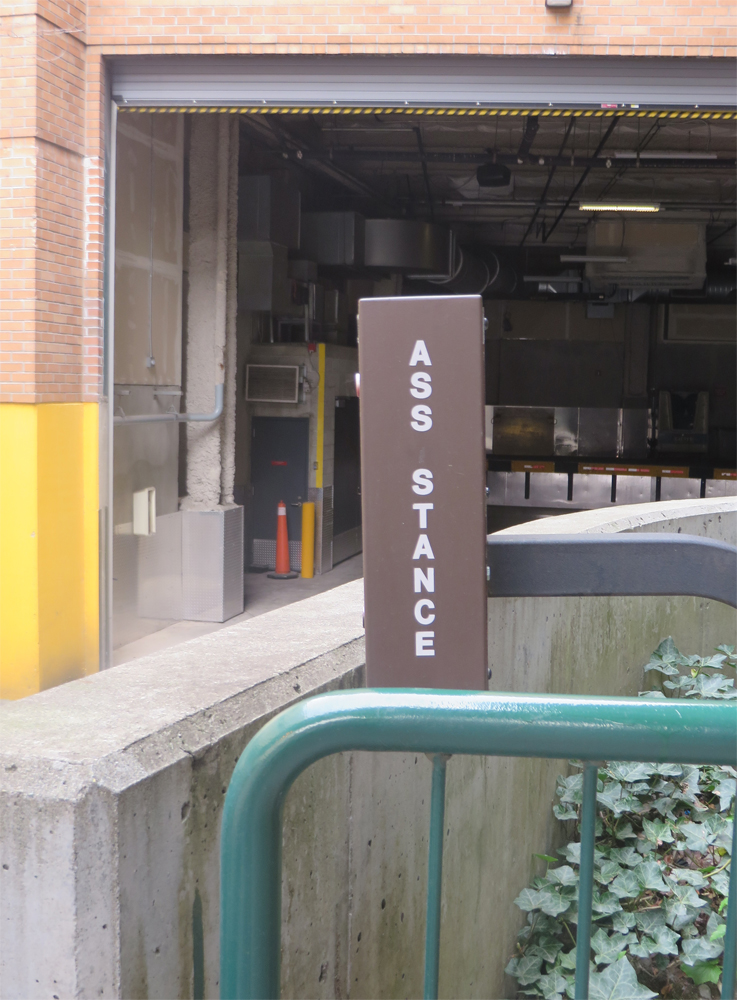 To feed the soul, to shed light in the dark spaces, to remind us of the glories of being human: that is what art is for.