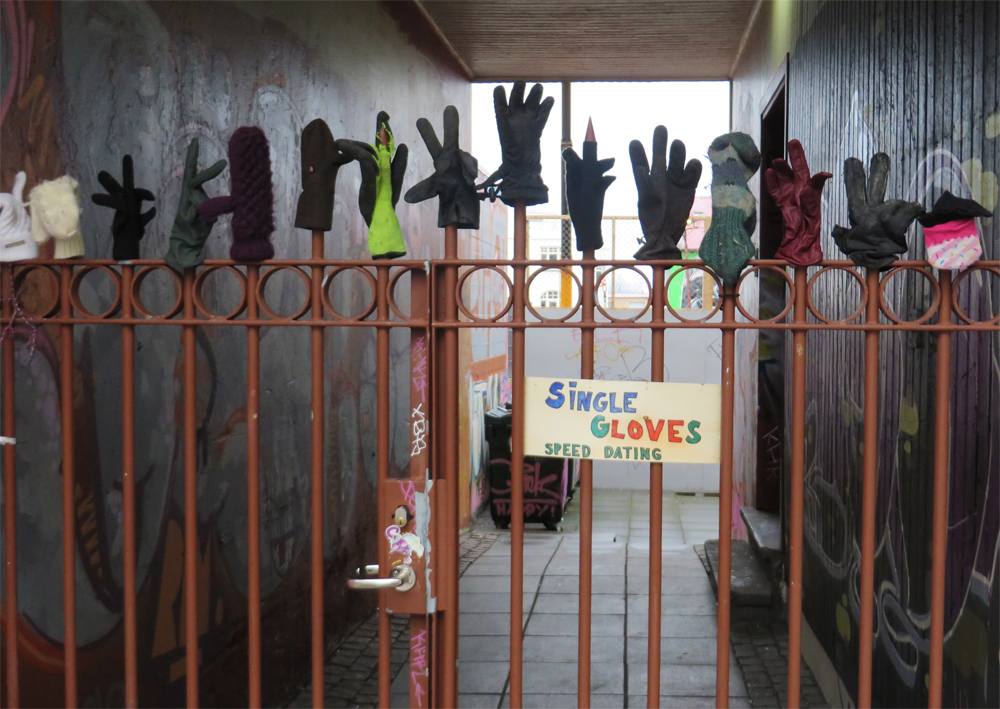 Laugavegur, the busiest shopping street of Reykjavik, is full-full-full of public art. Driveways lined with murals, walls splashed with painted patterns, mosaics and painted shop walls and clever knitting and just WOW. Like I said a couple days ago: 891 pictures. Only like a hundred of those are the Northern Lights, and then another couple hundred are of mountains and geysers and Thingvellir and things like that. But a majority of them? Art of Reykjavik, which really should be a sister city to Seattle.
So the delight above was captured about halfway down Laugavegur. I took this picture my first day there, after I took a magical late-morning nap that erased any would-be jet lag. I ate a lot of so-so veggie sandwiches there*, and I was on my way to my first one, which I would eat in a coffee shop atop a gift shop that overlooked the city's busiest square. I was hungry and still a little sleepy and wondering if I was going to get into this whole traveling by yourself thing, which I'd done almost none of before this trip.
Then I saw this adorable thing, which clearly evolved over time – maybe a single glove on that fence, and then a couple, and then a few, and then that sign, and then even more. And I realized… this was going to work out just fine.
A couple days later, I saw the rural version of this.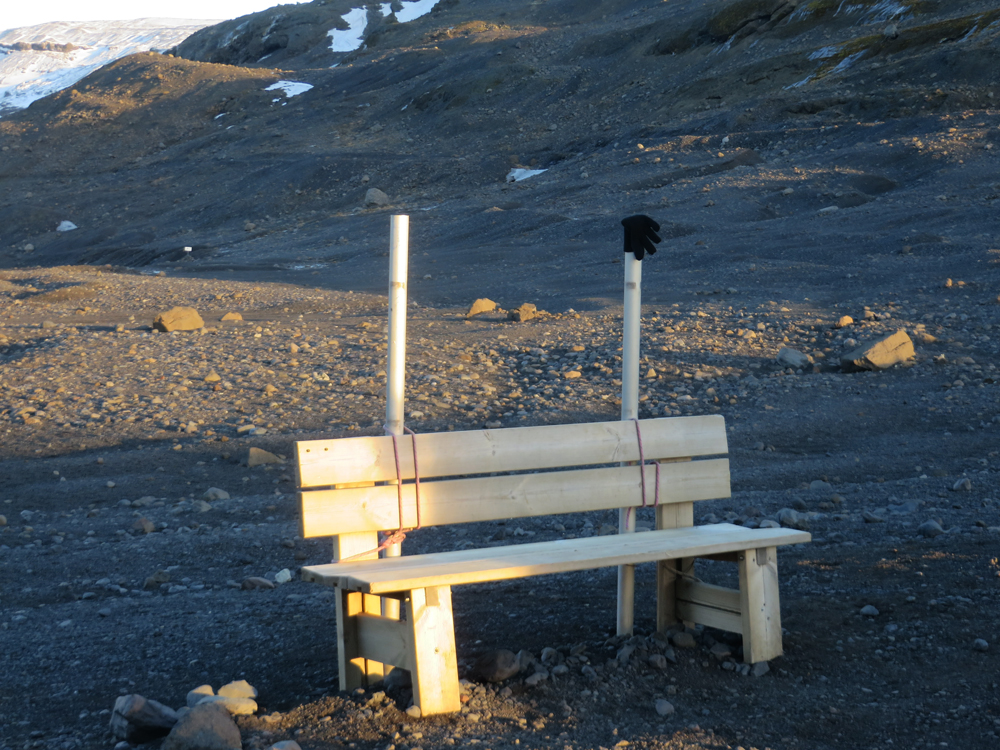 This is what happens when you try to find love in less populated places. This is at the edge of the parking lot in front of Sólheimajökull glacier. Your odds are just better when you go to the denser spots, good sir glove.
Or, you know, you could get the internet involved.
*But no hakarl, dammit, due to a badly timed sour belly.