Let's continue what we started, shall we?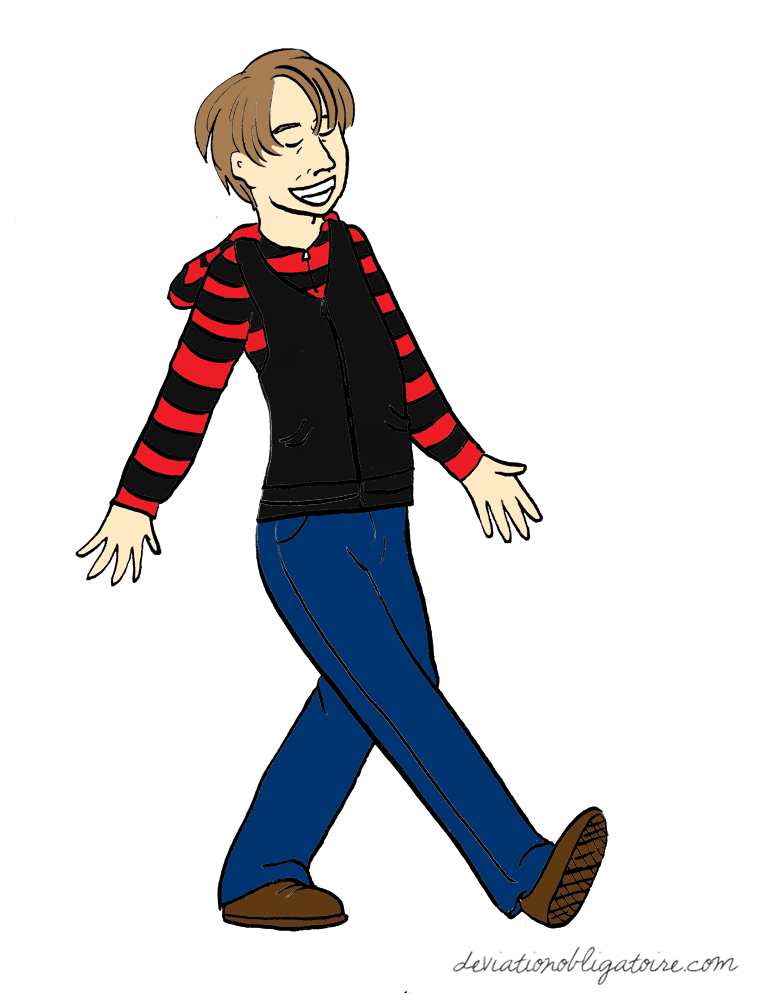 This guy hasn't worn this hoodie since 1998, but I bet he's still wearing it as I type this. He had the look of a man who'd rediscovered something vital.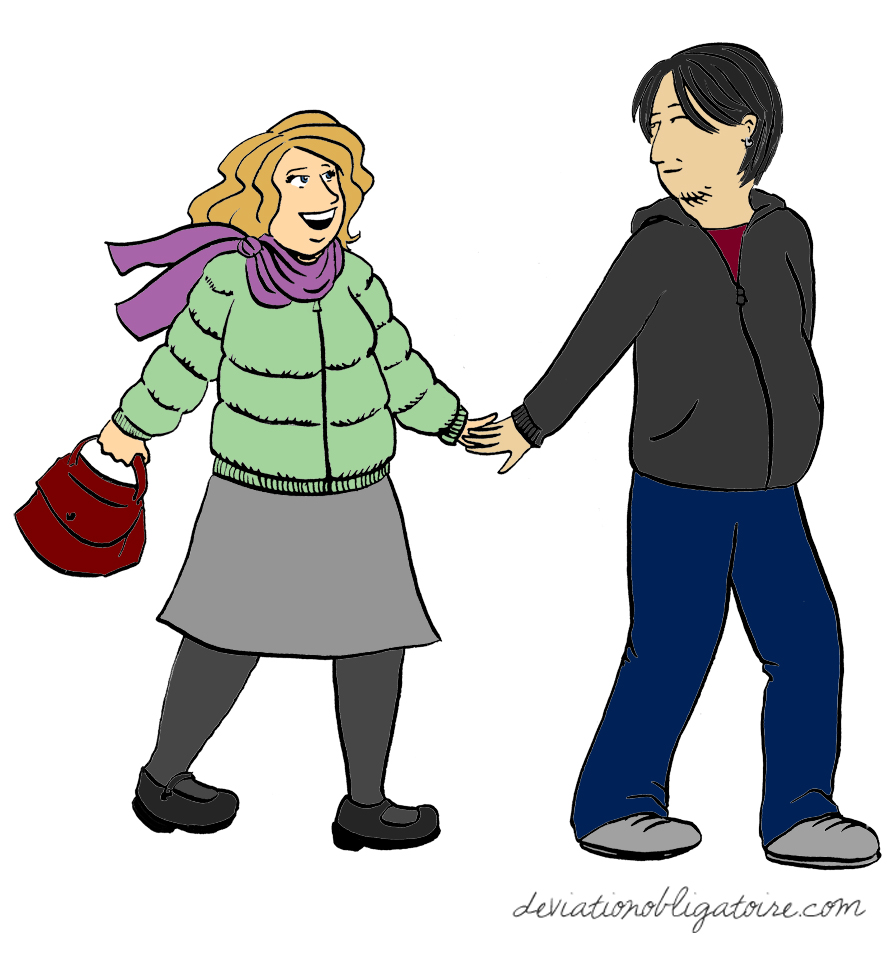 This couple will be tipping the sitter tonight, because they're having their best night in a long time.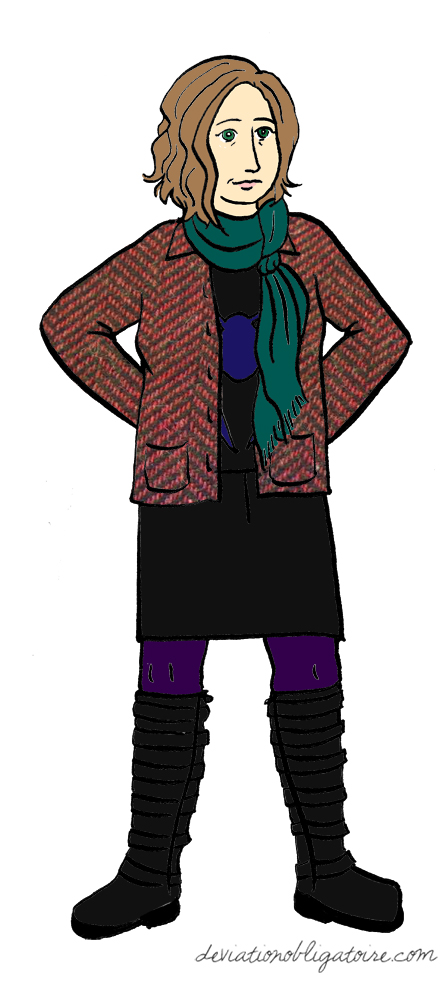 Enid Coleslaw made an appearance.
There was something almost architecture about this dude's hair, as if he had the potential of taking an eye out with one of those stalagmites if he wasn't careful.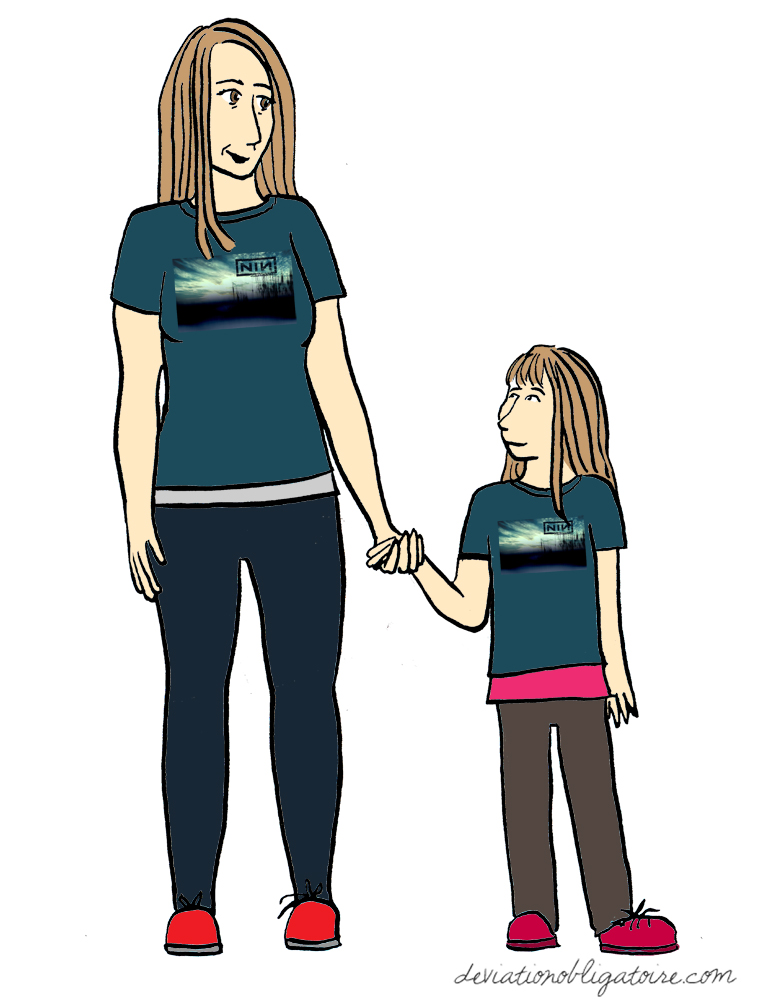 Best. Mom. Ever.
There were a lot of these kid-sized NIN shirts floating around! Another favorite was the woman pulling a new Nine Inch Nails shirt on over her old Lady Gaga shirt. I would like to think that she had like five more shirts on under the Gaga shirt, each one from a show she'd seen at Key Arena in the previous months.
What have we learned from this? Well, I've learned I need to go out and doodle people more often. These were all done from memory, as I didn't think to take something to the show to draw on. You? I would guess you've learned that you missed a rad show. Or that I devote a considerable amount of energy to not appearing to stare at people, even though I perpetually am.
P.S. A friend posited that Regretpants from last post was having the shifty britches feelings that can come with doing ecstasy. The more you know!