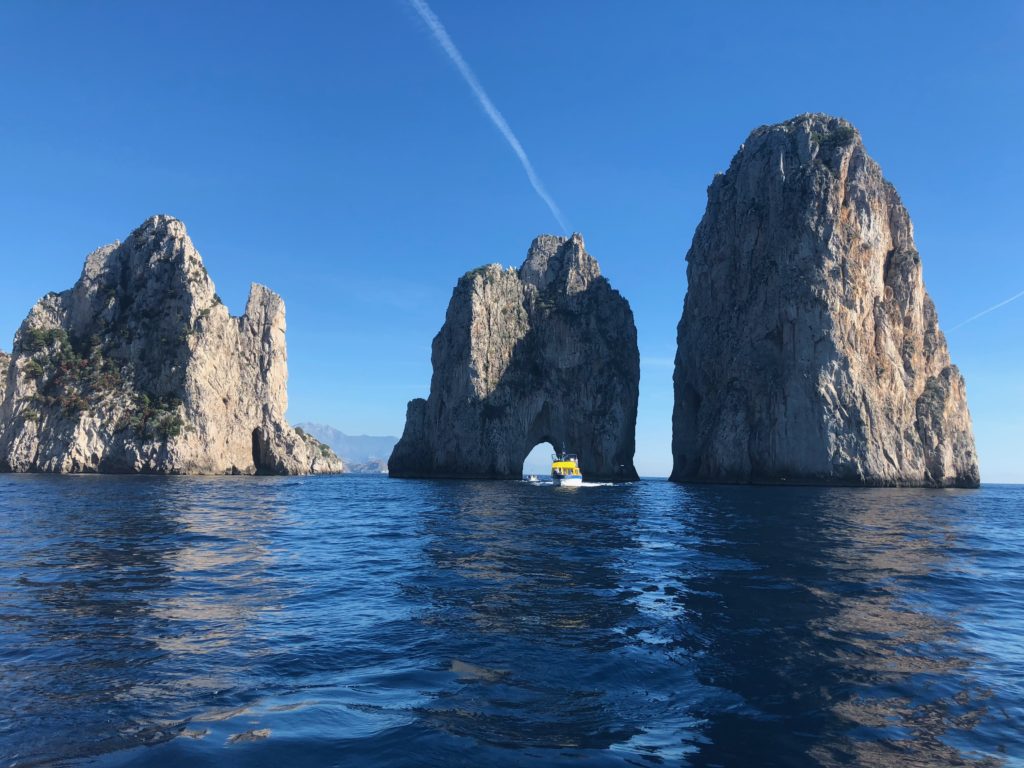 When I started seeing a therapist in 2012, she told me that changes in behavior I made wouldn't be graceful at first. "You'll be trying something new," she said. "And usually, when people do something against how they were raised or learned to be, that first try at something new and different results in a clang. Like when a pendulum was in the middle, and you pull it to one side and let go."
My Seattle therapist has a way with metaphors. It's one of the reason we did such good work together; my brain works that way too. I think about her pendulum a lot lately, because mine is moving.
When the June 15th changeover for California Covid practices was first announced, I said a bunch of faux-chill stuff that sounded responsible to me. "I probably won't change anything immediately," I said to my small cat. "I'm just going to wait and see how things go for a couple weeks first," I told my boyfriend. "I'm sure it's based on data, but I don't need to do anything new right away," I said to my empty apartment.
All of this felt true. And yet, as some paths have reopened, allowing possibilities that have felt forbidden for a very long fifteen months, a storm grew behind all of my responsible utterances. The storm yelled.
"WE COULD GO TO PARIS TOMORROW," it said. "QUIT YOUR JOB, PUT YOUR PASSPORT AND A COUPLE PAIRS OF UNDERWEAR IN A TOTE, WE'RE GOING TO SFO. YOU SHOULD GO TO DEATH GUILD IMMEDIATELY AND EVERY WEEK FROM NOW ON. WHO'S TOURING, HOW MANY SHOWS CAN WE GO TO."
Clang.
The storm yells despite us both being aware that this pandemic and everything going on during it has been hell on my energy. That a couple weeks ago, I walked around SoMa for errands, completely safely, but felt exhausted to the point of wordlessness after two hours. That my lower back has some stuff to say about this "long nights of dancing" and "let's go stand at concerts for hours" shit and has for the last several years. The storm yells, and I howl like a dog singing along to an old country record. Awooooooooo. I wish for things. I long. I'm so tired.
I'm starting to let myself think about travel, beyond the part where my thwarted longing shrieks in my brain. Oh, a deal to Ireland, how interesting. Why, I could get into Iceland again? That's lovely. I think I've realized that my first long trip after all this probably shouldn't be to somewhere I don't speak the language, because honestly, English hasn't been super reliable when I've spoken to people outside of my house over the last fifteen months. Once I realized I was freaked out, I got a somewhat better handle on it, but I'm still likely to have an "Enjoy your coffee!"/"You too! Oh god, just kill me" kind of exchange with people.
In the meantime, I'm considering things I never would have before. I looked at a sales page for a writing instruction cruise today. A couple of months ago, I began to more viscerally understand what appeals to people about all-inclusive resorts. I get them – I used to write lengthy and loving descriptions of the properties and their amenities for work – but the idea of an itinerary and such bounded geography didn't appeal. But now I'm like, "Fewer choices? For days? And they feed me? Let me think about this." I don't think I will, but I'm trying to keep the fact that the soft animal of my body needs a vet in mind. Boldly striding out of a hotel on day one has been hard when I've had much more substantial emotional reserves than I do right now. When everything's been uncertain and often vaguely humiliating for so long, the once-delightful moments of awkwardly figuring things out in unknown lands doesn't sound fun, it just sounds like a spicier version of a dish I'm already sick of.
I've learned over the last year-plus what travel once did for me. I used it to bring contrast into my life; without it, I have gotten thoroughly sick of my aggressively attractive Oakland neighborhood. I used it to learn more about people; without that distraction, I just went ahead and created my own fictional world that covers like 25 years of imaginary people's lives. I used it for a break; without being pulled away from my day to day, it's a lot harder to disconnect. I can rock a staycation, but physical and mental distance turned out to be really important. I'm great at shoving my work phone and laptop into a drawer, but there's also value to not endlessly trucking the recycling out to the same bin or still getting the same stupid mail. I need to see other lives. I need to know how other versions of me act and feel. In their absence, I ask larger questions: maybe I should live somewhere else? What are other jobs that a person like me could do?* I've scrutinized all the aspects of my everyday life at this point, and – unsurprisingly – they all come up wanting in this era. Because most things, as a default, kinda really fucking sucked.
It's the kind of mood that results in me saying, honestly, "I only like writing." Because everything else hurts at least some. Because everything else hurts.
So I dream lightly of Ireland. Of a cabin in Montana by a lake (but with wifi, for god's sake). A van on the road with a cat in the passenger seat, a flight to Hawaii. Far but not the farthest. A training-wheels trip, designed to make me happy with the least effort. Not an all-inclusive resort with all its problematic shit, but a gentler version of what felt restorative in the past.
Lots of us are going back to the gym right now. I started climbing again a couple of weeks ago and have felt old functions come back to me. First, I remembered how not to be afraid of heights when I'm on a sturdy rope. Then my wrists and forearms remembered how not to be exhausted so fast. Most recently, I saw my first visible climbing callus on my left hand; others followed shortly after. It's just going to be like that with everything. The body and heart remember. You'll still love what you loved before. You'll remember how to travel further, be embraced by the unknown, be a part of a wider world that has so much to show you.
It's just going to take a bit. The pendulum will swing wildly before settling into the new normal. It'll be messy, but I believe we'll find a good middle ground eventually. I'll see you there.
*Answer: nothing as well paid or as consistently interesting as what I'm already doing.