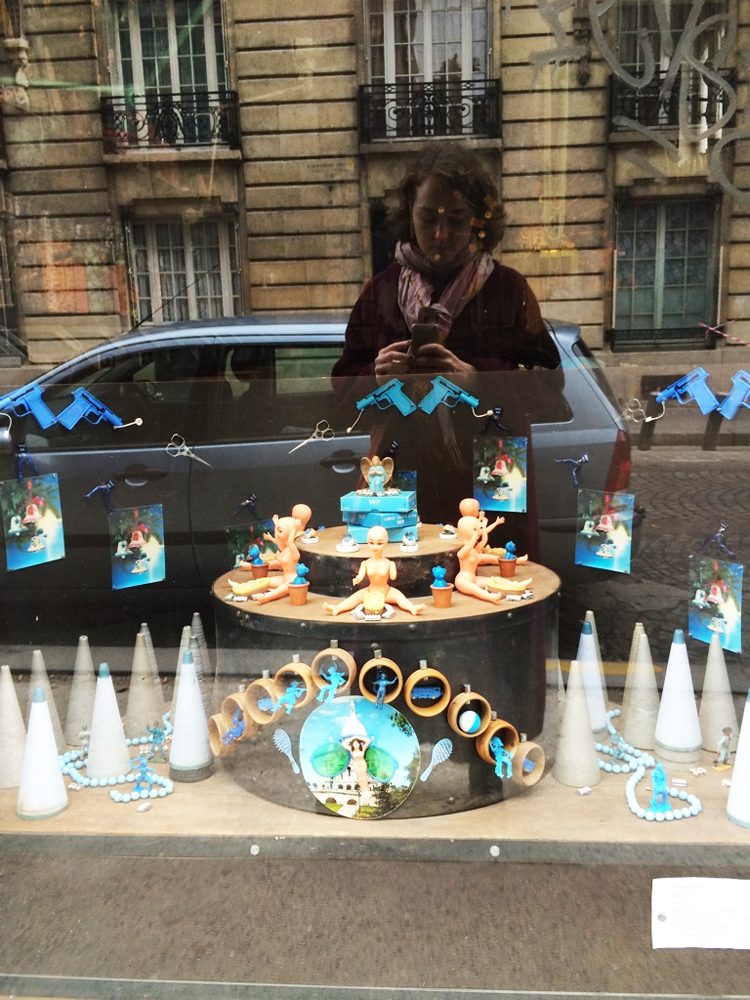 I am yearning to travel.
I am currently, technically, traveling every day.
I look up flights in October every day or two lately.
I remind myself that I will probably want nothing more in October than to sit my ass down in my apartment, pet my own cats, and do the work on my home life.
It helps sometimes. For a few minutes.
I've just finished my first month of living in the Bay Area. I live in Oakland; I go to school in San Francisco at Hackbright. (You can read about what I'm doing there on my other blog).
I had some realistic ideas about what school would be like. I knew it would absorb most of my energy. I knew it would be a major undertaking. But I still thought of it as a kind of retreat, in that it would be me concentrating on myself and learning a skill. The focus part of a retreat if not the relaxing part.
I didn't anticipate the difference between the energy that goes into a full-time job and the energy required for 40 solid hours a week of learning something entirely new.
(Spoiler: IT IS MASSIVE.)
And so my "SF planning" spreadsheet, with its optimistic tab of places to explore, is relatively untouched.
A month in, my energy is starting to come back. On Wednesday, I took an indirect route home from BART. I saw this.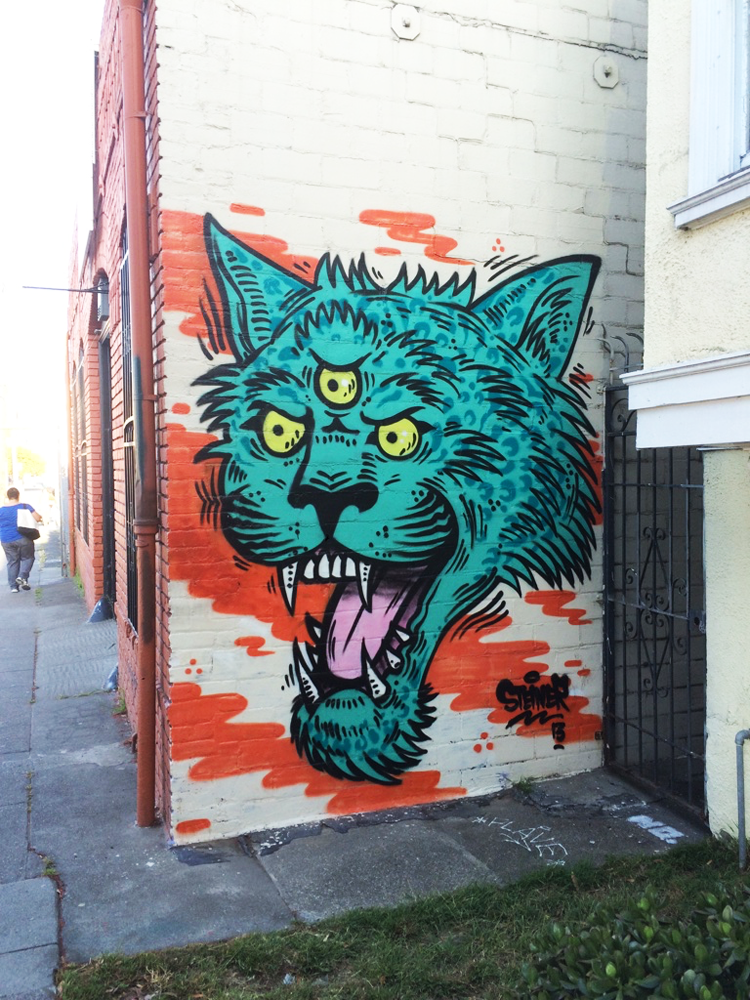 That same day, I took a lunch walk that ended with me reading in Union Square for a while, surrounded by tourists and gobs of languages and the soft summer sunlight.
I have learned that I feel unlike myself when I don't have the energy to explore. I feel like I'm inhabiting someone else's weird, small life.
So it's an interesting, evocative thing for me to think about things like "Shall I take a trip in October, before I (with any luck) get a job? Or shall I respect my limits and needs and stay the eff home for five minutes?" Traveling feels like who I am. Exploring is how the parts of me I love best work in the way I enjoy the most.
I had a sharp division in time about a week and a half after I got to the Bay Area. Except for my six-week depression national tour in 2007, 18 days was the longest I'd ever been away from Seattle in the ten-plus years I've lived there – that was my trip to Europe in November. Recognizing that I was approaching that limit and then surpassing it affected me more than I expected. While I'd been to San Francisco and Oakland before, I'd never stayed past the "Gee this is neat and new let's eat this and see this ok wow windmills right then going home now" point. Doing that has felt like an umbilicus stretching and then going slack, if not actually breaking.
Part of the tasks of being here is deciding whether to stay or not after the program is over. I am training to go into tech; it would certainly make sense to try to stay. But my focus right now is on learning Python, and I think I won't have answers until I go back to Seattle for a bit. See what I miss about the Bay Area when I leave it, see what feels like oxygen rushing back into the room when I return to Seattle.
In the meantime, five weeks in, I have the energy for a few extra things now. On Friday, after class, I went art supply shopping and then took the long route to BART from SoMa, walking up the Embarcadero along South Beach, past the paint-flaked workaday piers, the tugboats floating in coronas of golden light on the twilit bay, the bow-and-arrow sculpture, and finally the synapse sculpture, its LEDs cycling through the rainbow in a way that seems to have been scientifically calibrated to the way I appreciate color. Tomorrow, quite early, I am going to the Alameda antiques market with my friend/roommate. I am seeing things and doing things.
Just in time to start projects season at Hackbright, during which I may disappear. I hope not. I don't know.
I had to stop myself from doing that thing of avalanching Amy with iPhone travel pictures earlier tonight, instead showing her just a couple of street art from Montmartre. When I do flight searches lately, I look at Reykjavik and Paris; I've gone to enough places that I'm considering repeats. Maybe part of it is that I also recognize that I basically want to go everywhere, so I might as well go somewhere. Central and South America. Morocco. Italy and Greece. Turkey. Croatia. Japan, again, more. India. Korea. Australia and New Zealand. The better known, the lesser known, the easily accessible and the ones where you have to squeak by in single lanes, via tiny boats, such tenuous connections to the rest of the world that you wonder if you'll be able to squeak back out.
But my difficult adjustment – which is, granted, exacerbated by school – has given me things to think about regarding long-term travel, or even living elsewhere. Whether it still has any appeal. Whether what I'm doing now has that many parallels. I don't know yet. I don't know a lot yet. I guess that's one of the things going new places will teach you. For most of us, a lot of our basic daily intelligence is based on familiarity. Pull that, and you're lying if you say "I know" more than you cheerfully shrug.
I've thought of writing here often over the last several months. In the last couple of weeks, I've been posting about school on my other blog. A couple people in my cohort have said that they'd have a hard time writing that much; we're all basically exhausted all the time. And I say, "I'm a writer. It's what I do and what I've trained to do; it doesn't take much out of me." And it's true. And it's time to do it again for myself too.
I have such a backlog of pictures. Paris and Rennes and Berlin and Amsterdam. Victoria. Japan and Japan and Japan, where I had my new camera that captures things almost as beautifully as I see them. San Francisco and Oakland.
I'm very lucky.
The backlog has been daunting. I prefer to knit together narratives, stitching together themes and my observations and those feelings and impressions that stick with me still, that I think of when I stare off into space these days, trying to figure out indentation and functions and just-so syntax in a way that's both familiar to me and radically new. Turning a corner in Montmartre and seeing another piece of street art so stunning and perfectly placed that I feel something pierce me slightly in the vicinity of my heart. Gently rocking houseboats in Amsterdam, generous guides and new friends and being able to see the beauty of a place but having no chance to get its full context, the glory and tragedy of it. The insight of the outsider without the context of the insider. It's all we have sometimes.
And it's late, and tomorrow is early. And I'll be back soon. I'm going to start writing moments. If there are themes, they can grow from there. But I'm long overdue to tell you where I've been lately. I'll fix that soon.
P.S. The top picture is a Montmartre store window I passed on the way to get breakfast before a walking tour. I wanted to go back; I didn't get to go back. Not yet.