To my dismay, I missed the opening night…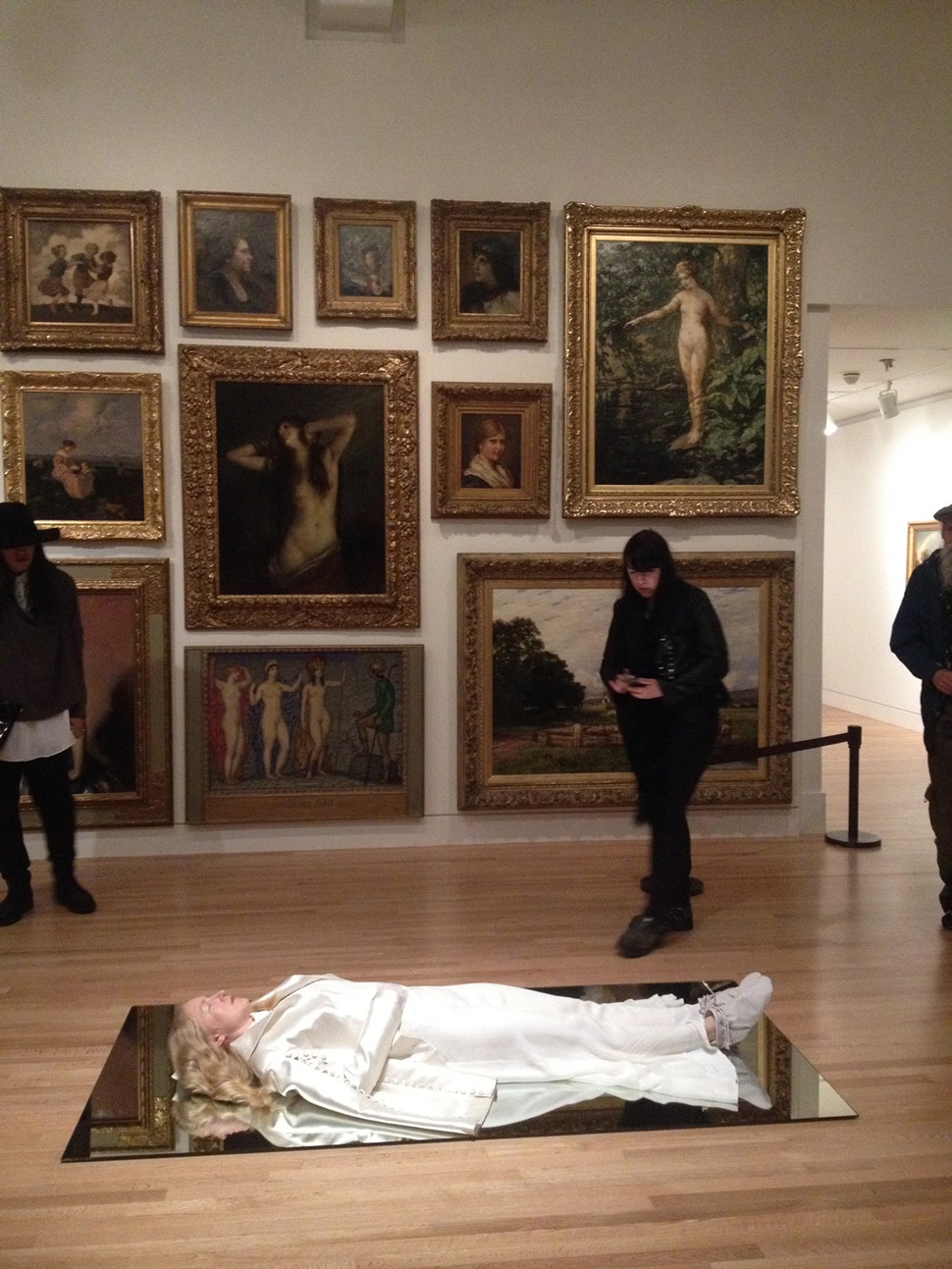 …but I am absolutely, positively going to see this in a couple of weekends.

When I was in college, the "City Lets Artists Decorate Symbol of Said City!" art trend was in full swing. I saw unenthusiastically painted cows in Decatur, Illinois once, so far did it spread. But in Boston in the early oughts, they had fish. It was long enough ago that a slightly better than cursory Google of it found nothing.
Some people who lived in my college's main dorm managed to:
Drag one of these really quite heavy and large sculptures down one of the busiest streets in Boston, completely unaccosted by onlookers or authorities.
Drag it into the extremely busy dorm lobby.
Carry it up a set of turn-of-the-century marble stairs.
Get it past the security guards.
Get it into the elevator and up several floors.
And drag it into their dorm suite.
But someone found out about it, and so the police had to demand entrance… to retrieve a giant, painted fish brandishing a giant novelty parking ticket, hauled out on a dolly like the best trophy.
Anyway, the Repeated Things in a City with Art and Whatnot thing is still happening. Behold: fluorescent snails in Sydney.*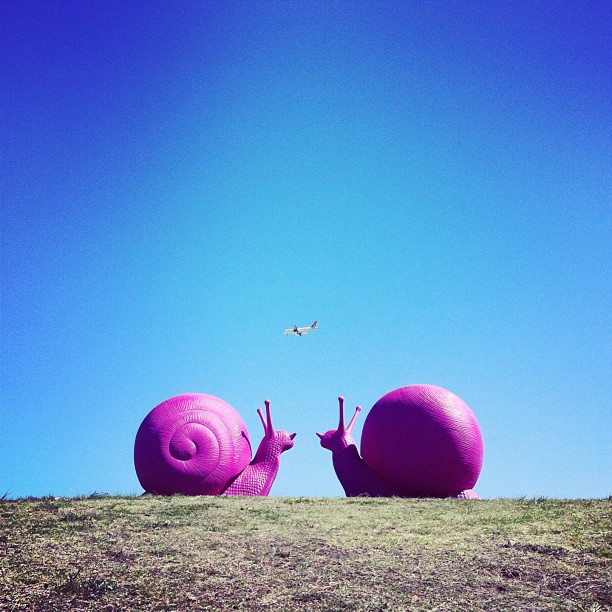 In his followup to Dancers Among Us (which is just delightfully, harmlessly ominous), Jordan Matter posed athletes in unlikely places. And beautifully, too – look:
Scary Stories to Tell in the Dark was one of the first things that made me actively want to be an artist. I couldn't believe that a person could make drawings so gross and so wonderful. (The other thing: The Little Mermaid.) It tops this list of books banned in Washington.
*The name of my techno-ukulele duo. Watch for our new album in winter 2014: The Trails We've Left.