I was only there for four-and-a-half days, but lo, I didst learn something. And this is where I pass my hard-earned wisdom onto you.
1. Drink all the pog juice you can. No, more than that. Rum is optional but encouraged, as with most things.
2. Do note the appropriately dressed figures featured in the emergency instructions.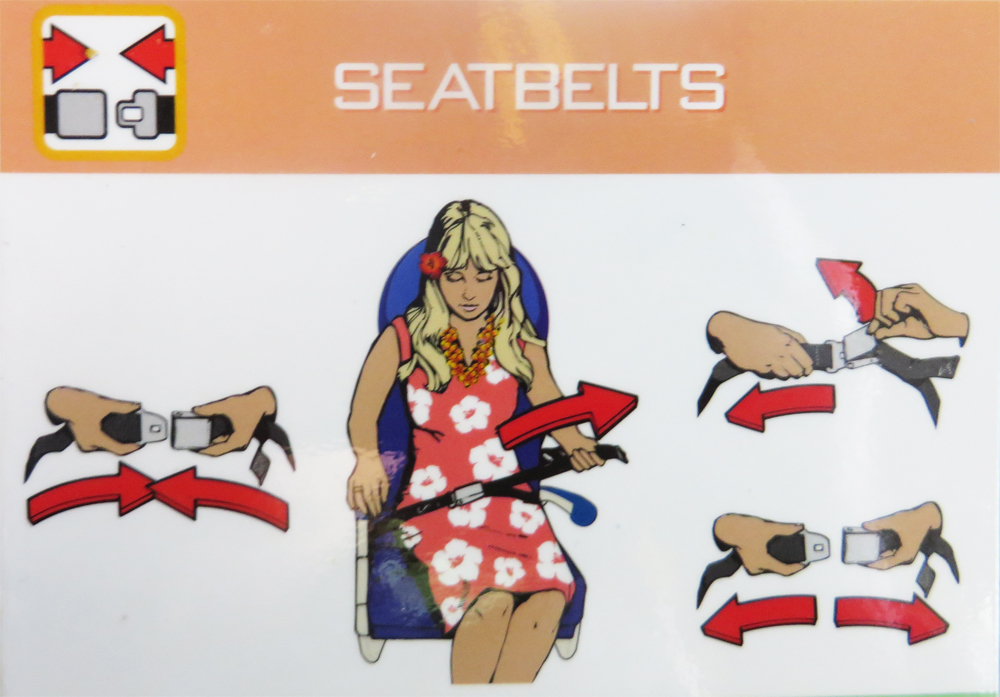 3. Deposit all snacks and animals in the amnesty bin.
4. DO NOT TAKE THE BUS FROM THE AIRPORT TO YOUR HOTEL.
Wait, I'm holding back here. Let's try again.
DO NOT TAKE THE BUS FROM THE AIRPORT TO YOUR HOTEL.
I ended up underslept and on a bus ride that took somewhere between one and three hours. I honestly don't know – I was too tired and carsick and spacey to have any real sense of time. I may still be on this bus. A piece of my soul may be there forever.
There are no pictures because my view until almost the end of my ride was of a sea of tightly packed asses, together in sad solidarity. I have only this bit of ephemera, left spitefully in the hotel room trash can upon my departure because I didn't want a souvenir of such a stupid part of the journey.
Just pay the cash is what I'm saying to you. Sometimes it's the right thing to do.
But onto happier things.
5. Have a best friend who's savvy enough to be on the frequent travel list of the hotel chain you're staying at. Get upgraded to this.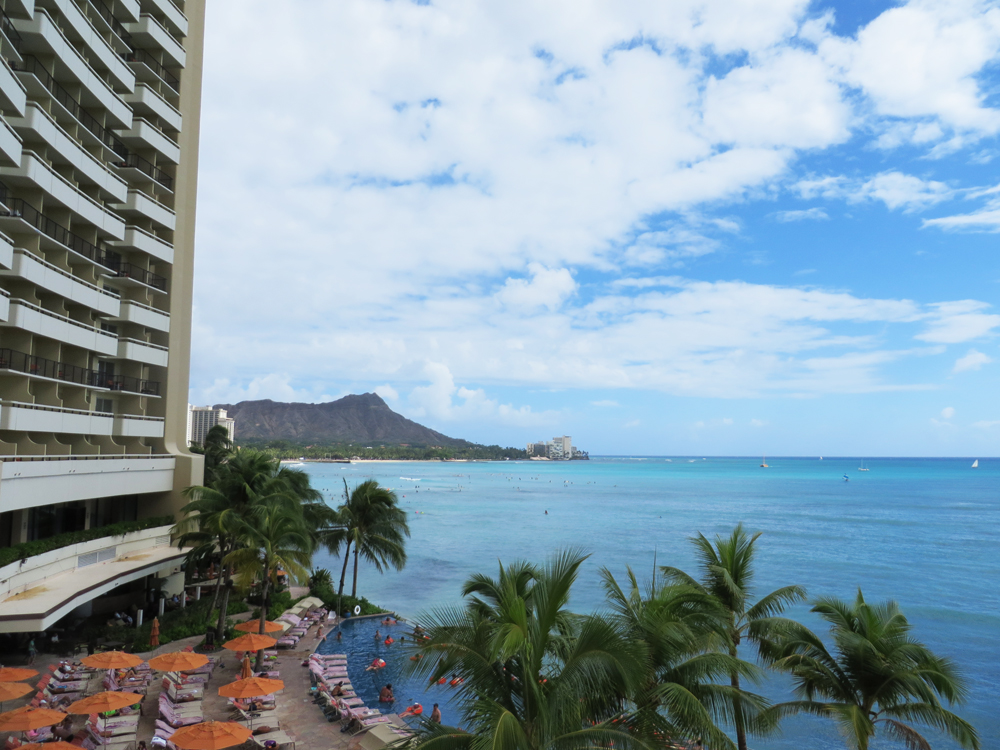 6. Take a series of drunk-looking selfies, despite merely being sleepy. Not inebriated at all. Not yet.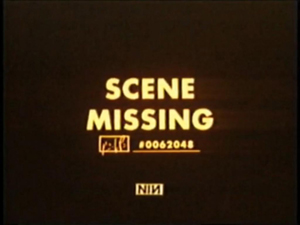 7. And, if you are lucky in the way that I am lucky, wait for your best friend to arrive so the proper fun can begin.
Previously in Hawaii: Hanauma Bay: The Most Dangerous Place on Earth.
Next: mountains and rainforests, reflections on satisfying and unsatisfying beach culture, mysteries of Hawaii, a culty tea room, the curious presence of San Francisco-style streetcars, sticker art, and geometrically inclined photos of iconic hotels.